Wood Flooring Services
Installation of New Wood Floors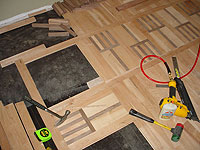 Custom installation of solid hardwood ranging from common red oak to intricate inlays and borders. We can also connect to existing wood flooring to add new rooms. Typically, we supply all materials but can work with customer provided materials as well.
Refinishing Existing Wood Floors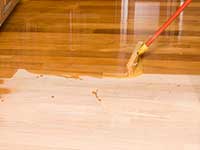 Sand & finish off existing hardwood floors and apply applications of new finish. The equipment we use for sanding is fully dustless and leaves your home as clean as before work started. We specialize in water-based finishes which allow our customers to stay in their home while the project is being completed.


Advantages of water base finishes include:
Faster Drying Time
More Durable
Less VOC (Volatile Organic Compounds) are emitted as gases from certain solids or liquids. These gases can have adverse health effects.
Faster Cure Times
Less Yellowing
Non Flammable
Dustless Sanding Equipment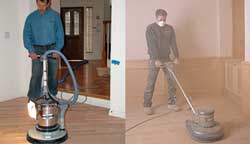 We use all dustless sanding equipment to keep your home as clean as possible.


*Oil-based (polyurethane) finishes are available upon request.
Screen and Coats (buff and coat)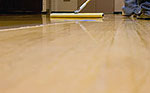 Shine your floors for a fraction of the cost of a full refinish in just half a day! To screen and coat, we lightly buff existing hardwood, applying a light abrasion and allowing for new top coats of finish. This procedure is a great solution for floors that are in good shape and simply need a new shine.
Installation of Wood Steps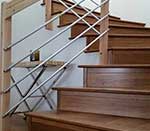 We install solid hardwood on stairs ranging from basic straight staircases to custom designed staircases. Once the stairs are roughed in we apply the final hardwood surface to the treads and risers.